4iiii Precision vs Podiiiium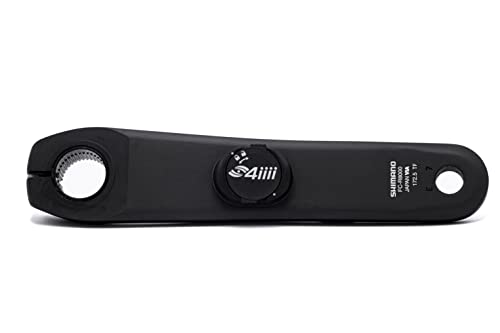 4iiii is known for making high-quality power meters that recreational and elite riders alike can count on. The company has two different, but highly similar models of crank power meters: the Precision and Podiiiium.

At first glance, these two power meters are almost indistinguishable. They look the same, have nearly all the same features, and are designed for the same group of riders.

So what's the difference between the 4iiii Precision and the 4iiii Podiiiium, and which one is right for you?
We'll compare 4iiii podium vs precision and explain everything you need to know and help you decide which power meter is best.


4iiii Precision vs Podiiiium: Features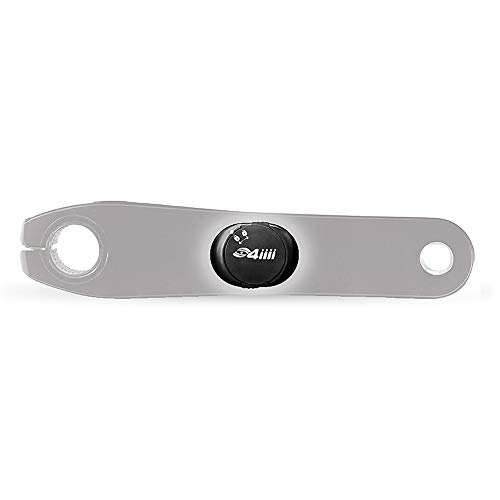 The 4iiii Precision and podium power meters are virtually indistinguishable when it comes to their feature sets. Both power meters measure power in 3D, capturing the force of twisting and flexing in the crank in addition to bending. That allows both the Precision and Podiiiium units to measure power accurately to within 1% based on lab tests.

In addition, both the 4iiii Precision and Podiiiium power meters can communicate via ANT+ and Bluetooth Smart. They use the same transceivers, so there's no difference in signal strength or quality.
Between these two standards, the power meters are compatible with nearly every smartwatch, smartphone, bike computer, and headset on the market.

One more thing that the Precision and Podiiiium share is their warranty policy. 4iiii guarantees both units for three years, and they should last much longer than that.
The Precision and Podiiiium are both rated IPX7 waterproof and able to withstand the shocks and force of heavy riding.

4iiii Podiiiium vs Precision : Weight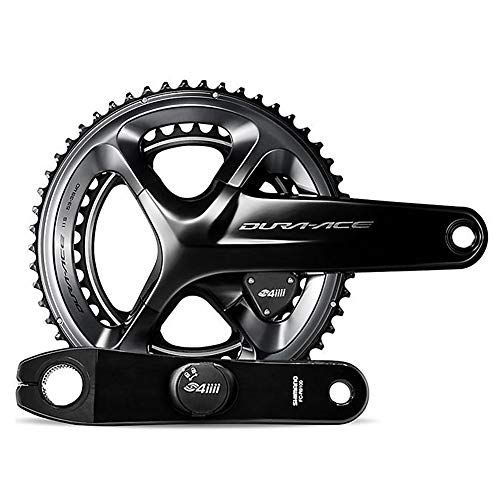 One big difference between these two power meters is weight. A left-sided Precision power meter weighs in at 9 grams, and dual-sided Precision meters weigh 25 grams.

A left-sided Podiiiium power meter weighs 7.5 grams, but for the pair the weight drops to a scant 15 grams.
Given that these power meters are on the crank, a 10-gram drop in weight for dual-sided power is a huge advantage to the podium.

4iiii Precision vs. Podiiiium: Battery
The key difference between the Precision and Podiiiium power meters is in how they are powered. The Precision uses a CR2032 coin cell battery, the kind you can easily and cheaply find at any electronics store. This offers well over 100 hours of battery life, but the battery needs to be fully replaced once it runs out of juice.

The Podiiiium, on the other hand, uses a rechargeable lithium-ion battery. It offers a roughly 60-hour battery life per charge, but you can easily recharge it with a standard micro-USB cable.
For many riders, that's more convenient than having to replace the battery every 100 hours. However, the lithium-ion battery cannot be removed and replaced as it ages.

4iiii Precision vs Podiiiium: Compatibility
The 4iiii Precision and Podiiiium power meters are compatible with the same bikes and cranks.
However, if you're worried about clearance for a left-side power meter, you'll want to take note that the Podiiiium has a slightly lower profile than the Precision. It's not much of a difference, but the Podiiiium might fit on some bikes where the Precision will not.
4iiii Precision vs Podiiiium: Pricing
Let's start by looking at how the Precision and Podiiiium stack up on price. A one-sided Precision power meter will cost you $349.99 versus $549.99 (Approx) for a one-sided podium power meter.
Note that these come with a brand-new crankset of your choice, which explains the lofty price. If you opt to send 4iiii your own crank, both power meters cost $299.99 (Approx) for a left-sided unit.

If you want dual-sided power measurement, either power meter costs $499.99 – but you have to provide 4iiii with your own compatible crankset for the company to install the power meters on.

4iiii Podium vs Precision: Which is Best?
For the majority of riders, the Podiiiium power meter is the better choice. For the same price as the Precision (unless you're buying a new crank from 4iiii), the Podiiiium is lighter and comes with a rechargeable battery.

The only potential pitfall to the Podiiiium is that the lithium-ion battery cannot be replaced as it ages, which could ultimately limit the lifespan of your power meter.
However, the battery should last for a number of years even if you are a rider who puts a lot of miles on your bike.
Overall, we think this concern is small relative to the benefits of having a rechargeable battery and we recommend the 4iiii Podiiiium over the Precision.